Overview
The existing East Stand stairs had been overlaid with GRP panels to provide an anti-slip surface on a surface that was not in great structural condition. Although providing the anti-slip properties to the surface, the panels actually aided deterioration of the concrete surface by trapping moisture and causing cracking at fixture points.
We were invited to carry out remedial concrete repairs to the exposed surface with a view to providing a full waterproof overlayment resin system incorporating an anti-slip layer on the treads. The works process did not involve lining and levelling of the stairs, instead concentrating specifically on rectifying the poor condition concrete and preventing future water transfer into the structure to prevent continued deterioration.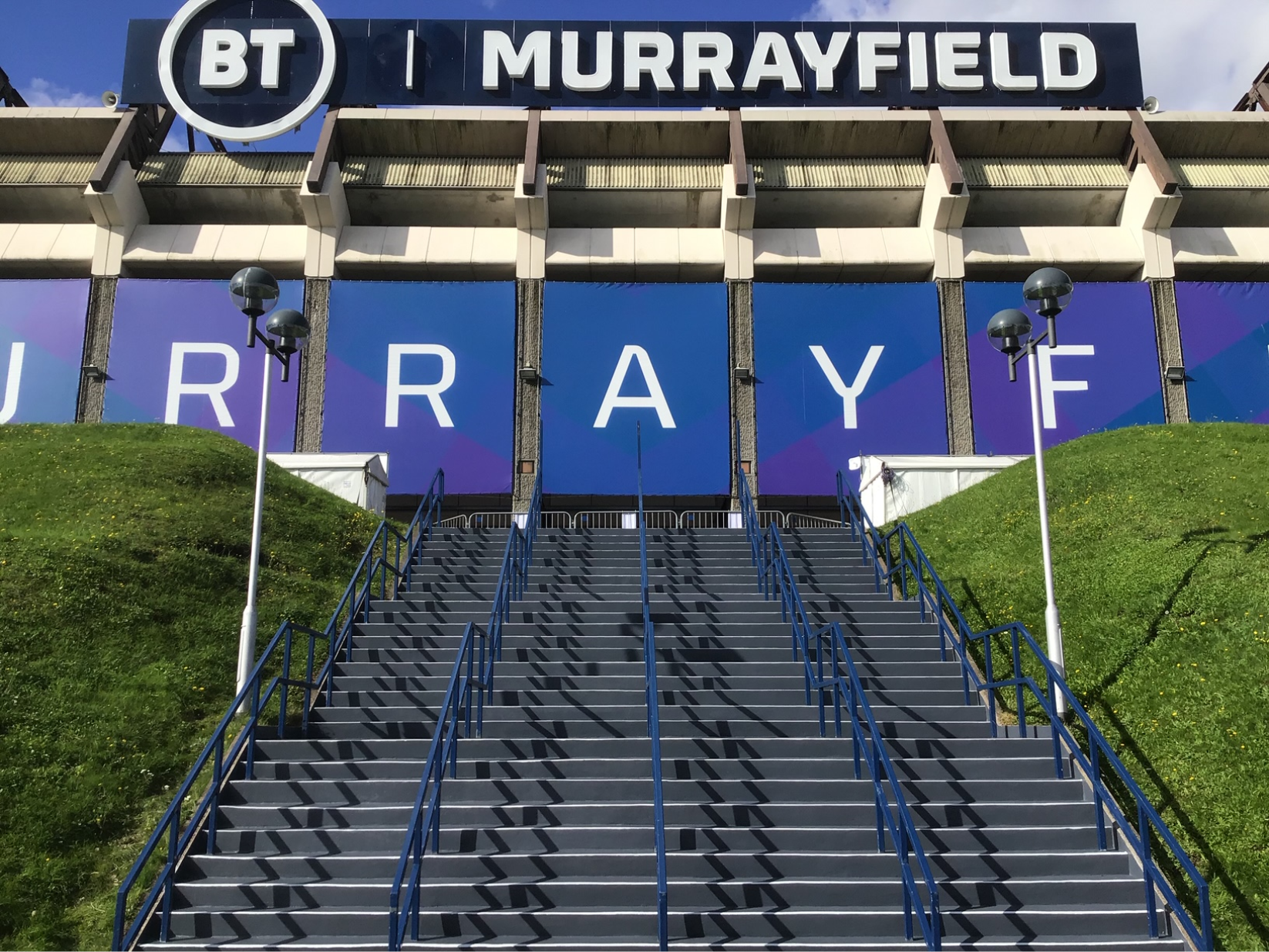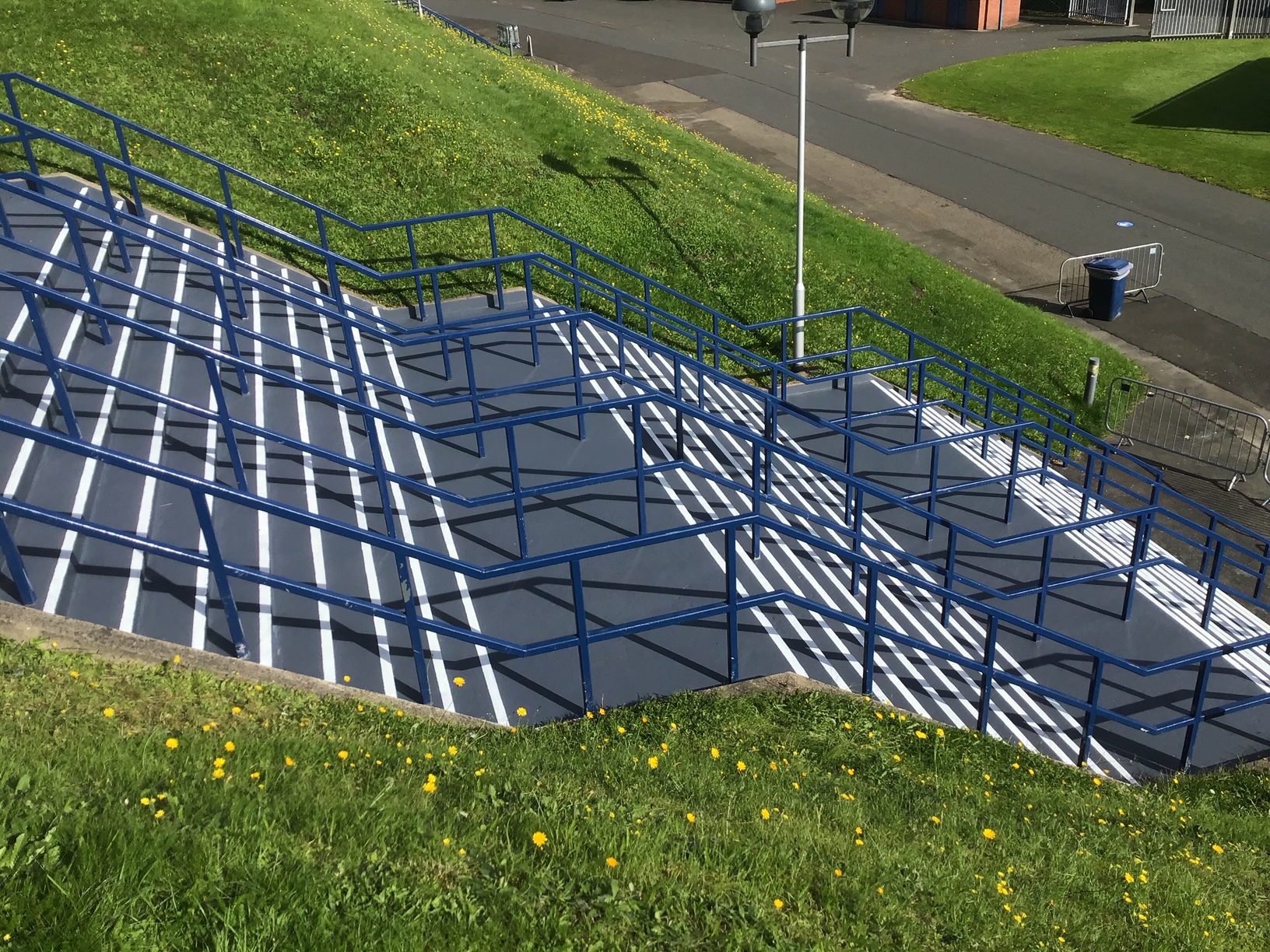 System
Triflex Staircoat System
Completion Date
August 2020
Project Size
East Stand Stair Repair
Location
Murrayfield Stadium, Edinburgh
The exposed concrete surface was in far poorer condition than anticipated and some of the stairs required removal of concrete to depths in excess of 50mm on both risers and treads. Reinstatement was carried out using a traditional 3:1 Sand/Cement mix with Fosroc SBR addititive. This provided a very effective concrete repair with lower product cost than Pre-Bagged products.
Once all stair treads and risers were repaired, we applied a fast set, fast cure, Ardex Fairing Coat to the risers to fill blowholes and remove localised defects. The stair was then overcoated with a 3 coat Triflex MMA system comprising primer coat, bulked mid coat with anti-slip cast and final coloured seal coat. Nosing definition was carried out with a further resin layer in white, to contrast with the dark grey surface generally.